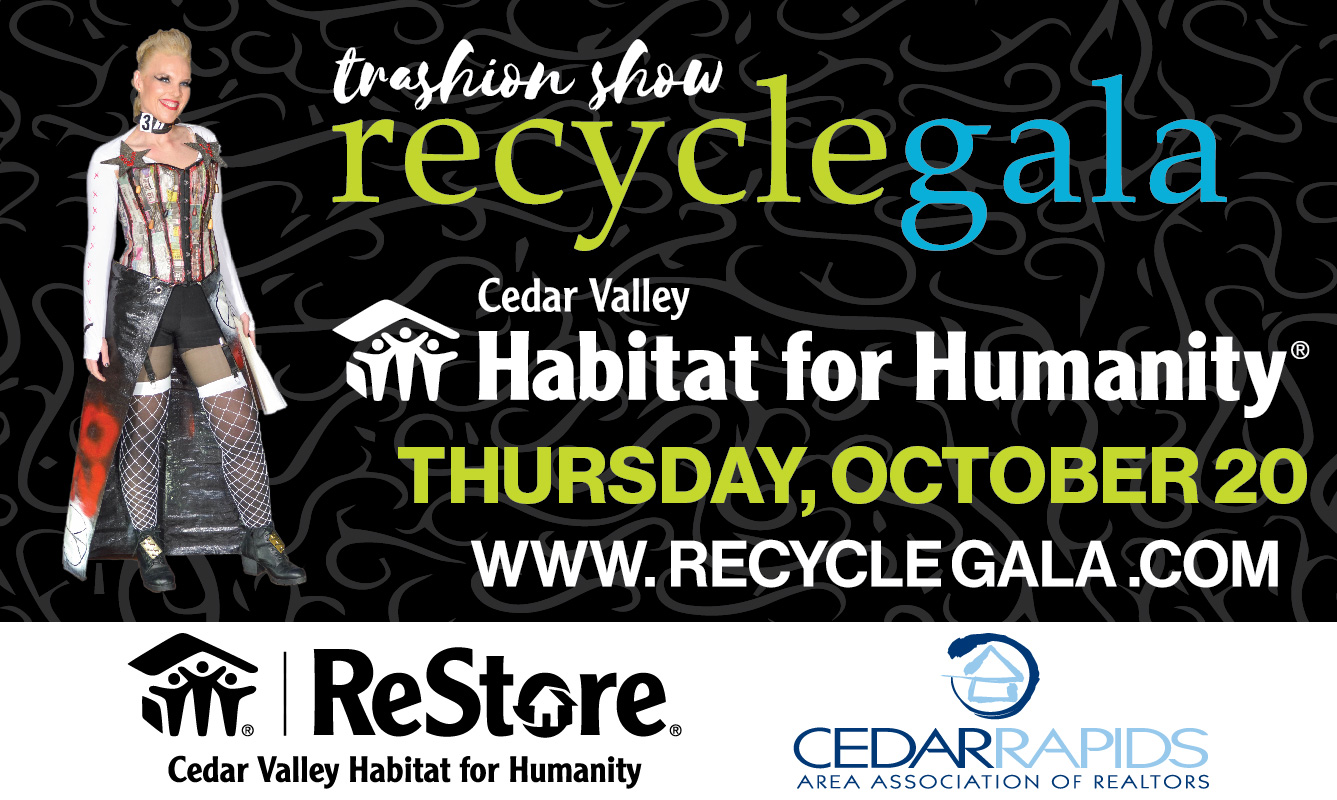 Thank you for making Recycle Gala 2022 a great success!
Stay tuned for the announcement of Recycle Gala 2023!
Gallery: Recycle Gala 2022 photos
Click on the "play button" to view the gallery. Use arrow keys to navigate, press Esc to leave photo album view. Photos are best viewed in full screen, by clicking the button on the bottom right corner.

Rediscover fashion like never before!
The 2022 Recycle Gala will take place on Thursday, October 20!
Join us at the Olympic South Side Theater (1202 3rd Street SE Suite 200) in Cedar Rapids for a night of fun celebrating recycled wear! This fabulously funky "trashion" show includes music, live auction, drinks & hors d'oeuvres! Special thanks to the Cedar Rapids Area Association of REALTORS for partnering with us for this unforgettable event!
Recycle Gala is brought to you in partnership with:
Thank you to our sponsors:
Transamerica and the Transamerica Pyramid logo are federally registered service marks of Transamerica Corporation.